In 2019, Jason made a journey around the Pembrokeshire coast of Wales – from St David's to the remote Smalls Lighthouse, twenty-six miles from the mainland. From his sketches made on this trip he has created a beautiful series of 14 etchings. These etchings were exhibited with Eames Fine Art in June 2020, along with a collection of 14 watercolours based on the same trip. Although a physical exhibition of the artwork had been planned, the show was moved online due to the Covid-19 crisis.
In Jason's words, the etchings and watercolours are a celebration of the natural world and serve as a reminder that "the ocean is still there, the islands are still there, bird life and sea life is all still going on".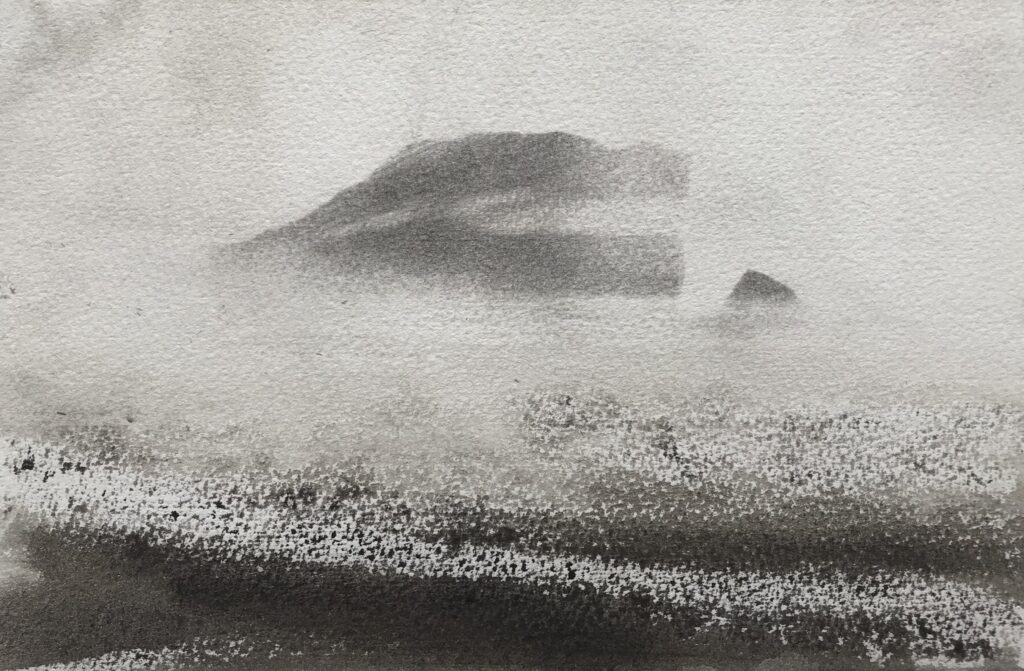 The exhibition ran from 16 – 30 June 2020 on the Eames online gallery. The etchings have a limited edition of just 10 and are now available to buy through Eames Fine Art.