The 2018 Ocean Part 2: Pacific series of etchings, made by Jason following a residency to New South Wales, Australia, formed part of the Navigable Lines exhibition. The show also featured Jason's River Mersey collection, a body of work created for the Common Ground project in collaboration with artists Tracy Hill and Greg Fuller. All three printmakers contributed artwork to the Navigable Lines exhibition which showcased the importance and heritage of inland waterways.
The show examined the post-industrial landscape in both the North West of the UK and in NSW, Australia. Geography, history and the environment are intrinsically linked, sometimes across continents; the exhibition aimed to explore these links and shed new light on the oft-forgotten inland waterways which work their way through the country. Providing an insight into the historical significance of the canal system, Navigable Lines explored the trade and cultural connections which fuelled the Industrial Revolution.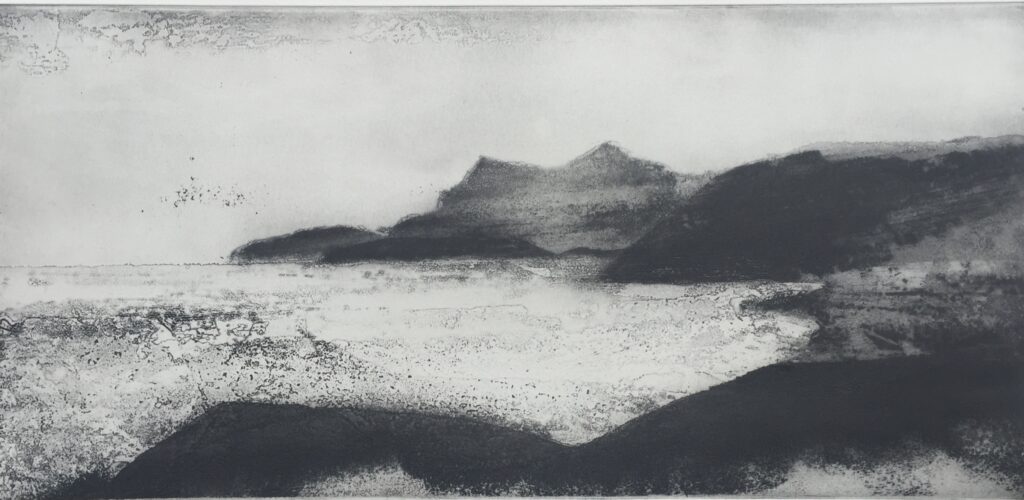 Navigable Lines took place at the National Waterways Museum in Ellesmere Port, Cheshire. The show ran from 17 January – 30 June 2020, although access to the exhibition was affected by the global Covid-19 crisis. More information about the Canal and River Trust, the charity which preserves and promotes the over 2000 miles of inland waterways in the UK, can be found here.