Jason's new print 'Pool of London 2019' is on show at For Art's Sake's current exhibition, A Printmaker's London. The exhibition features exclusive and original works from 60 of the leading contemporary British printmakers, including Paul Catherall, Tim Southall and Paul Cleden. Each print is inspired by London: its inhabitants, atmosphere and landscape. The works are striking in their diversity, with subject matters ranging from animals to architecture, cultural diversity to climate change.
'Pool of London 2019' marks Jason's artistic return to the capital. The print captures the energy and dynamics of the London skyline, an ever-changing landscape that is, however, firmly rooted by the presence of the Thames. Jason is heavily inspired by the River: to him, the Thames is an ancient waterway carving its path through the city. Buildings may come and go, but the River is London's eternal landmark.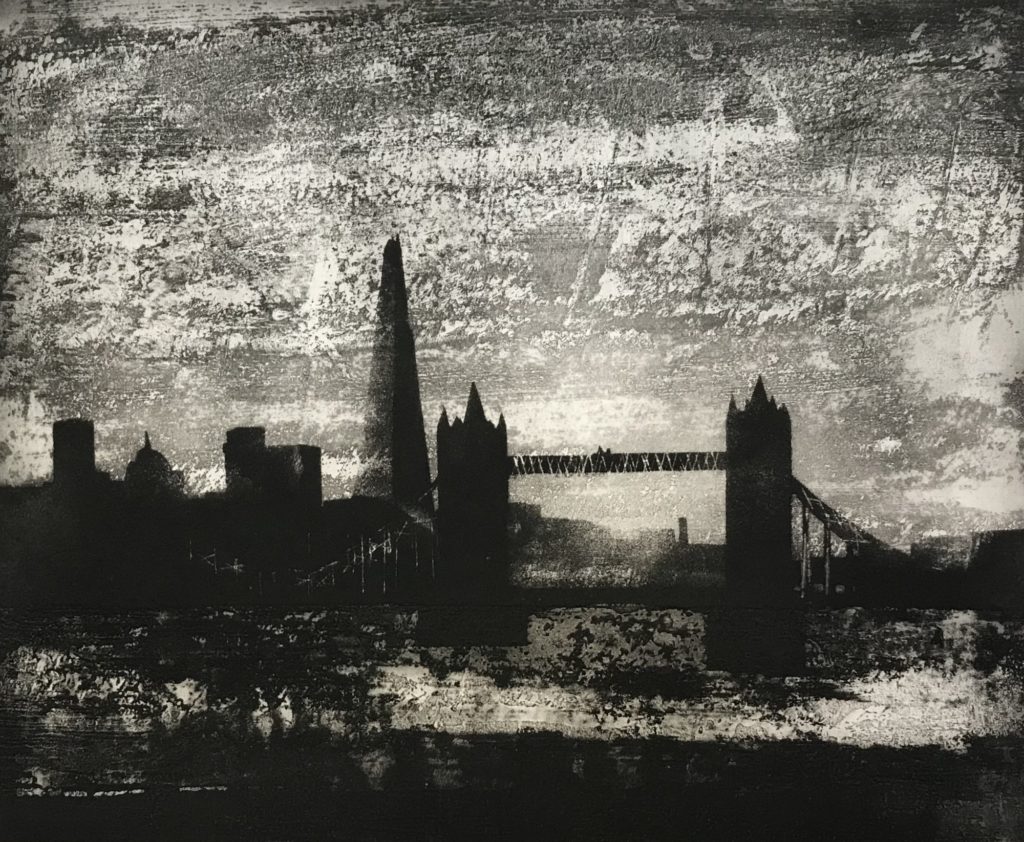 To celebrate the show, For Art's Sake are holding a series of 'Meet the Artists' weekends, where the exhibiting artists explain their processes and inspirations over a glass of wine and a private viewing. These take place every Saturday during the show from 2 – 5pm, and a full line-up of the participating artists can be found here. The exhibition runs from 5 – 29 September 2019 at For Art's Sake London gallery.